Formula 1 points leader Max Verstappen narrowly missed out on a race win in the final VCO ProSIM Series esports event, only losing out to the series' champions.
The Dutchman had previously raced in the first season of the VCO ProSIM Series, a championship run on iRacing that combines real-world racing drivers and some of the best esports drivers.
His two starts in the first season had contrasting results as he took pole position and won the opening round but then a netcode issue in round seven meant he crashed out and retired.
As was the case during the first season, Verstappen used his considerable social media following to ensure Sebring was selected in the track vote instead of Interlagos.
Late addition for me to do this race tonight but if you want to follow it just vote for Sebring please!

I want to see them race at Sebring in the VCO ProSIM SERIES tonight at 19:00 CET. 📺 https://t.co/oXWgAJSB1g #vcosebring #vcoprosim #vcoesports

— Max Verstappen (@Max33Verstappen) November 23, 2021
He partnered up with fellow Team Redline driver Dominik Hofmann but qualifying and the first half of the opening race was contested by the esports drivers in each pairing. Hofmann started the race in 12th but moved up to eighth before entering the pits to hand the car over to Verstappen.
In the remaining 10 minutes, Verstappen gained two places to finish in sixth place. That was good enough to qualify both drivers for the bonus final race, which sees the top 15 finishers from both heats race against one another in a 30 minute long race.
For the bonus race it was the real-world drivers who qualified and Verstappen was the fastest by 0.115s.
Second in qualifying was another Team Redline car driven by Chris Lulham and esports star Maximilian Benecke. In the first heat race, the pair took pole and won and therefore had secured both the real-world and esports driver championships in the VCO ProSIM Series.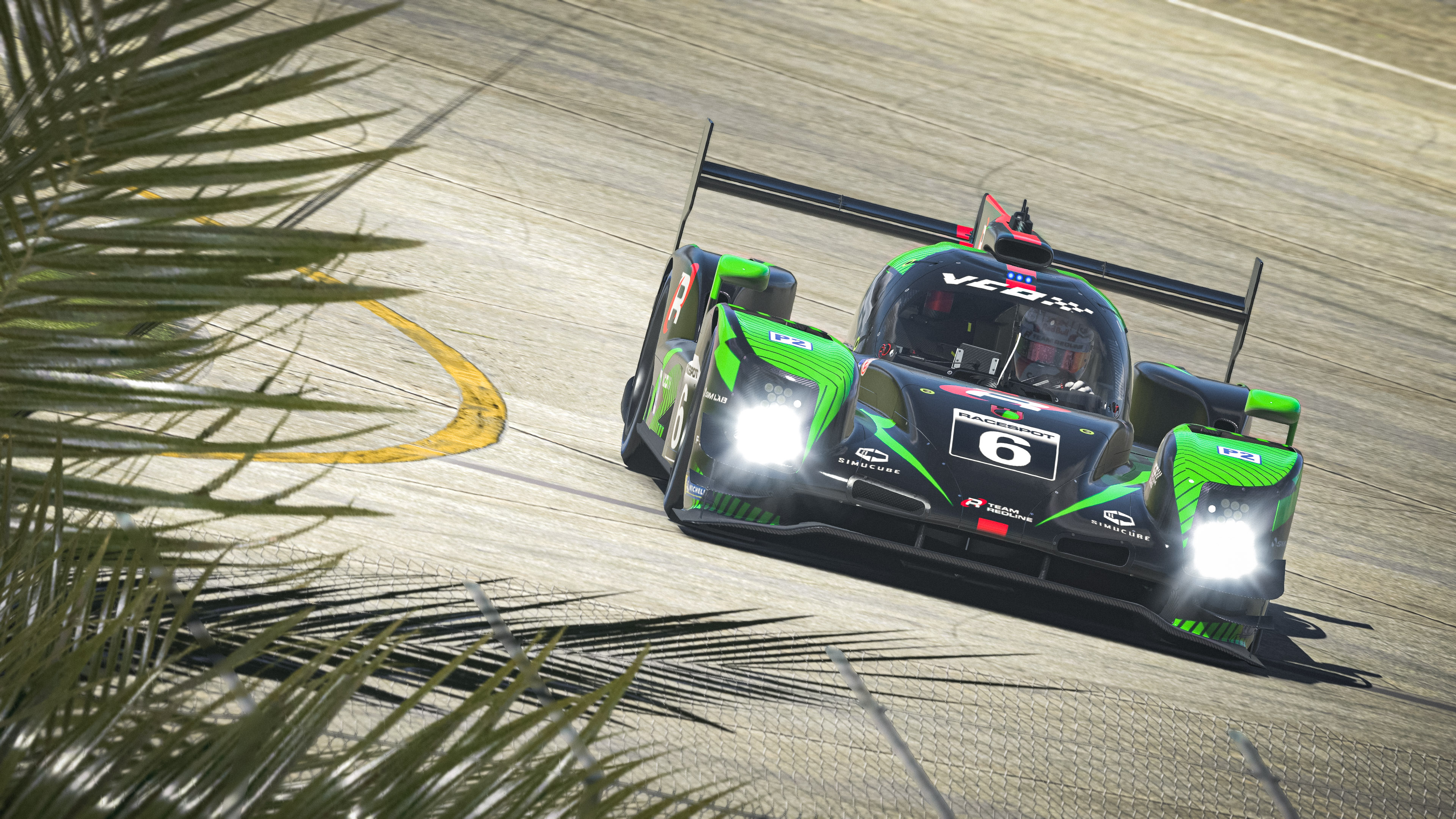 Verstappen was able to keep the newly crowned champion behind him during his stint and even an attempted undercut by the sister car wasn't enough to jump the leaders when Verstappen gave driving duties over to Hofmann.
However, Benecke then overtook Hofmann with just over seven minutes of the race remaining to win the bonus race.
Hofmann and Verstappen held on for second place come the end, beating Rainer Talvar in the fast charging BS+COMPETITION car who was only a second back as the race ended.