Ferrari's advantage over Red Bull in Spanish Grand Prix qualifying was aided by the team's upgrades allowing the car to be run lower without porpoising as badly.
Charles Leclerc scored his fourth pole position in six races as the upgraded F1-75 proved superior to Red Bull, although Max Verstappen was able to split the Ferraris in qualifying.
Ferrari's car has been potent over one lap all season but the team felt there was untapped potential because it has visibly suffered from the bouncing effect of this year's ground-effect cars.
Its first big update of the season at Barcelona includes a new floor to better control that phenomenon and allow the car to be run lower and gain performance.
"That is one of the items for sure," said Ferrari's Claudio Albertini.
"We know these cars are much more performing when they're lower because of the efficiency of the diffuser so having this jumping is not helping.
"It's a combination of stuff that goes in that direction."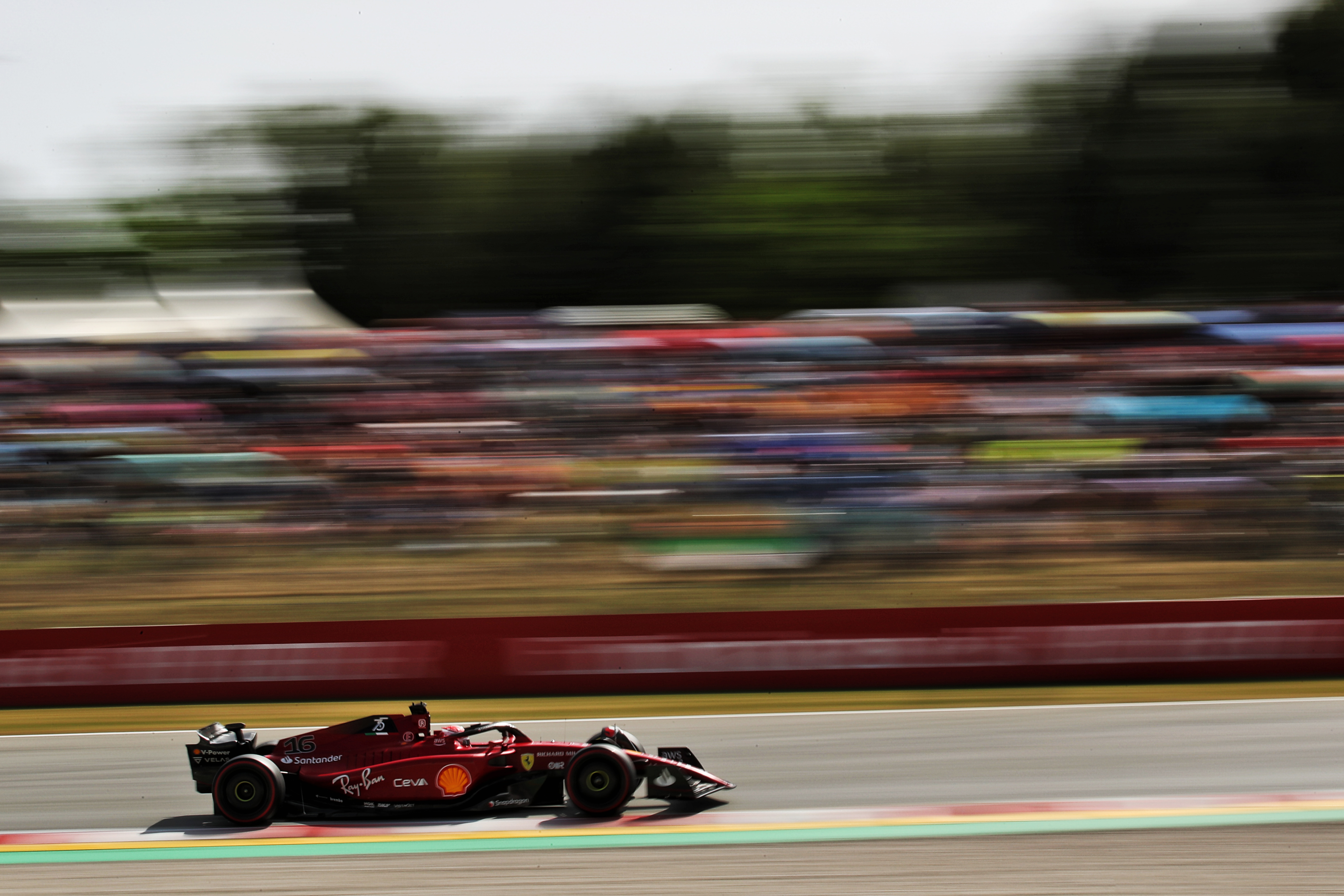 Ferrari has produced a new floor, a revised rear wing and revised detail around the rear brake ducts.
The outer vane on the entry to the venturi tunnel has been heightened and re-angled. This is an attempt at increasing the air intake without suffering a lack of pressure.
Ferrari was satisfied with how this package performed on Friday and therefore kept it on the car for the rest of the weekend, although it was always likely this would work as the team had validated the upgrade at a recent Monza filming day.
Albertini admitted that "basically all" of the upgrade was run on that filming day last week.
"The mileage is quite short, but it's useful because actually, you can do some dedicated manoeuvres that is difficult to do in a race track with the other car," he said.
"I would say that it was helpful to give us confidence of what we were doing, because in the end, in this short time you cannot change things because [there's] not enough time.
"But it's important because then you can trust what you're doing and you can have a better direction at the racetrack."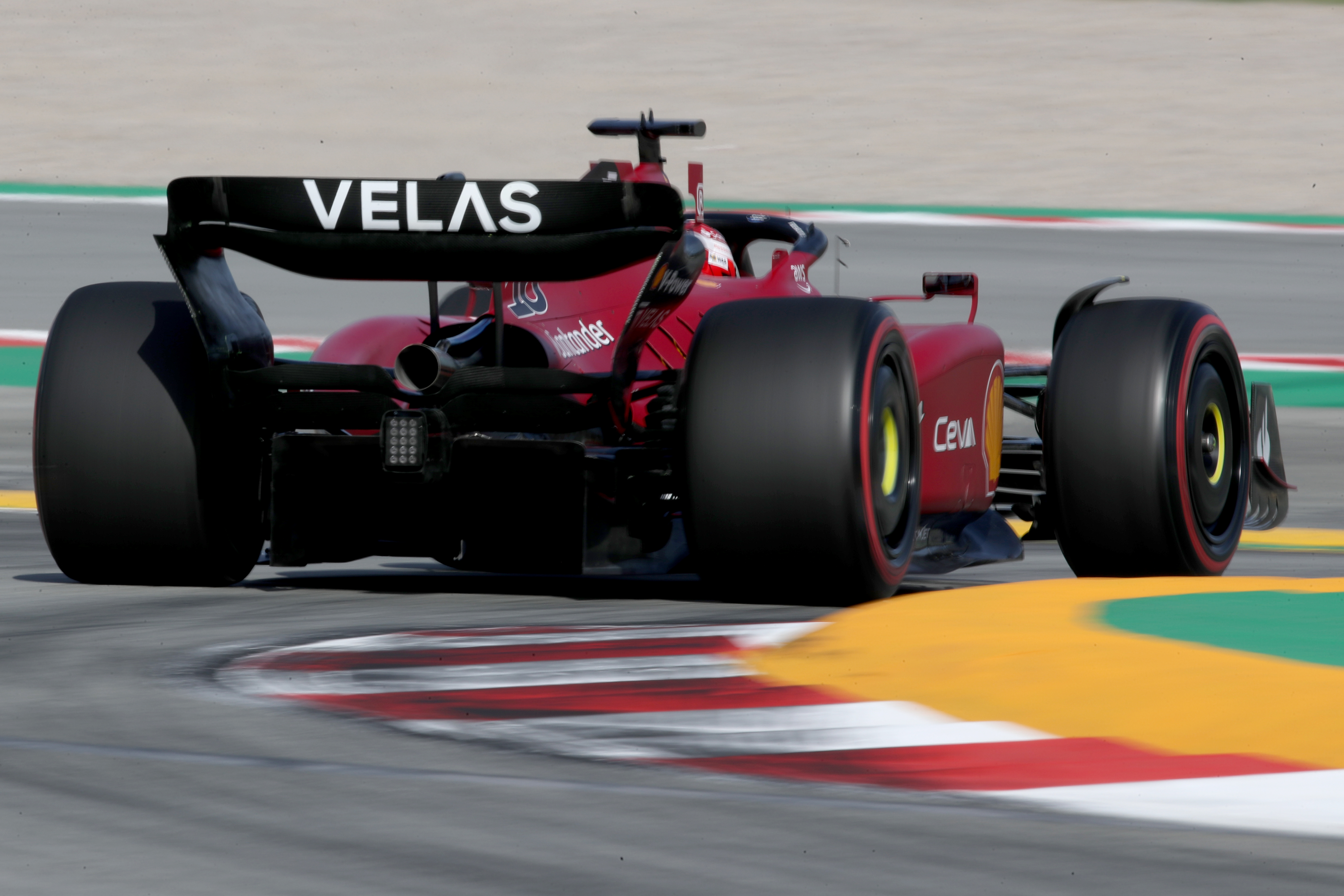 Ferrari has been careful with its upgrades so far, hence the Barcelona package was what team boss Mattia Binotto had described as its first "main" update.
This is because Ferrari is extremely wary of how to manage its spending under the budget cap.
It puts an additional emphasis on upgrades working well on-track and correlating with simulations.
"If you do a development and this development is not giving the expected result then it's a waste of time, and this money you spend you cannot recover," said Albertini.
"It is a double thing which is not good. So for sure It is encouraging because it tells us to have confidence to have a better way in spending money.
"Spending the money in the most efficient way is one of the key [factors] for top teams to have success because it's very an important limitation you have at the minute."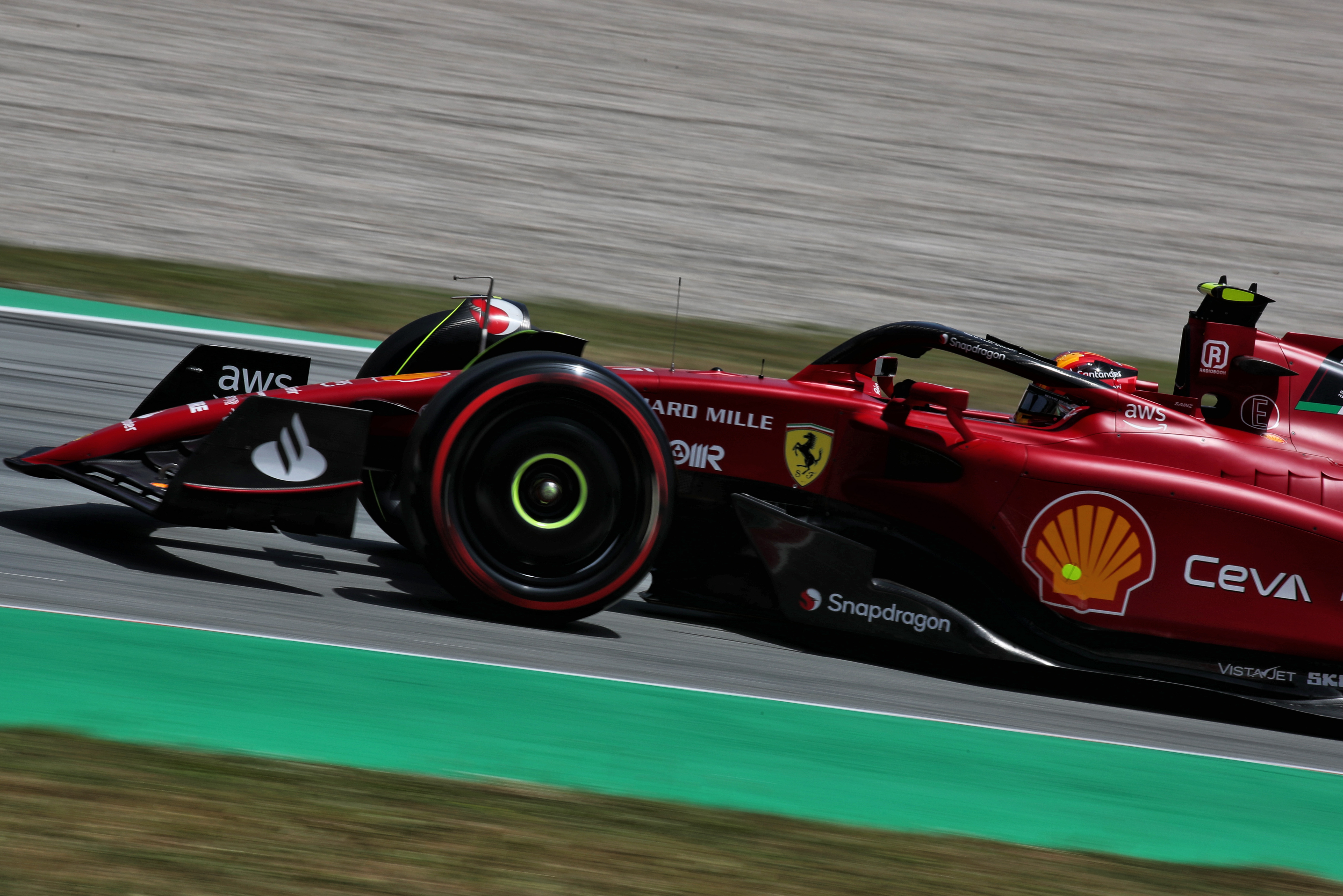 Leclerc beat Verstappen to pole position at the last race in Miami as well, where the Ferrari was again faster over one lap but then faded in the grand prix.
In fact, Ferrari has developed a recent trend of using its tyres more aggressively than the Red Bull, something that continued into Friday practice in Spain, where the Red Bull was clearly superior on long-run pace.
Ferrari is hopeful that the upgraded car will be kinder on its tyres once it is optimised and some set-up changes into Saturday have improved Leclerc's outlook for Sunday's grand prix.
He said Ferrari changed the car significantly from Friday to Saturday – describing it as "basically it's not the same car at all" – and that it felt better on some long runs completed in final practice.
"We've done a bit of a long run this morning, which was much better compared to yesterday," said Leclerc.
"Unfortunately, we didn't have any other references because we were the only ones doing long runs this morning. But it feels like we found something.
"Whether it's going to be enough to challenge Max and Checo, I don't know, but the feeling was better.
"So this is positive, but I don't know whether it will be enough or not."