In his debut professional race after winning season two of World's Fastest Gamer, James Baldwin won the first British GT race at Oulton Park and currently leads the championship.
Sharing the car with his teammate Michael O'Brien, Baldwin took provisional pole position but a track limits infringement meant he started the race in fourth.
From there Baldwin and O'Brien won the first hour-long race and finished sixth in the second race, having started it in 10th.
Prior to racing for the Jenson Team Rocket RJN team, his real-world racing career consisted only of stints in karting and Formula Ford.
As such, he exceeded his target by winning on his professional debut.
"Rule number one was not to crash the car or cause any damage," Baldwin told The Race.
"But certainly [the target was] not a podium, definitely not a win and definitely not leading the championship. So the fact we've come away with all of that is borderline a miracle to be honest.
"We need to now set our sights on winning the whole championship, whereas before the weekend, it was like, let's just have a solid good season – so over the course of two days it's completely changed the dynamic.
"Hopefully we'll win the whole thing, can't say if we will or not but it's definitely not going to be easy if we do so."
In preparation for driving the McLaren 720S GT3, Baldwin did a lot of physical training and was able to cope with his stint lengths without struggling.
Despite his success on circuit it wasn't as easy as it looked for Baldwin, as an oversight with his nutritional preparation for the second race made his running very difficult.
"The only constraint really was in the second race where I felt extremely ill, fortunately the entirety of the race pretty much was behind the safety car," Baldwin said. "So I went in the second stint and five minutes in I was behind the safety car.
"Then I felt extremely ill and I've never had an experience like that in any car in my life, to the point where I was borderline going to come in, but because we were in the points we kind of needed to stay out.
"I didn't keep on top of my nutrition across the day because we won the first race and there was a lot of aftermath with that with attention and interviews and all that stuff, and me being a rookie I just didn't keep on top of the food.
"As well as that my earpiece was digging into my ear at the wrong angle and as we all know if your ear is aching you can feel a bit queasy."
Prior to the weekend at Oulton Park the only time Baldwin drove his McLaren 720S GT3 was during a test session at Paul Ricard in March.
The test enabled Baldwin to get to grips with the car and understand the strength required to drive for a long time, with him working on improving his physical fitness over the past several months.
An area he admits he needs to train and develop further is his mental aptitude, something he considers especially important for some of the British race tracks he'll be visiting.
"Physically, it's fine, my left leg seems to have developed more strength with the training," Baldwin said. "So I was hitting harder brake pressures, this time by a further 20 bar, which is quite a lot.
"So that's another thing ticked off the box is improvement there, I need to maintain the strength in the leg.
"But the trickier thing to get used to is the speed mentally. It's not a physical thing but you know, just being able to make decisions at that speed is quite difficult.
"Because if you don't do things quickly, you don't make a really commanding judgment of something, then you will go off, and if you go off at somewhere like Oulton Park you're definitely going to crash.
Baldwin was originally meant to be racing in GT World Challenge this year, but switched to British GT due to the coronavirus pandemic.
Another gamer-turned-racer who raced in British GT in the early days of his professional racing career is Jann Mardenborough.
He won Gran Turismo's GT Academy in 2011 and since then has had an eclectic real world racing career that is still going on almost a decade later.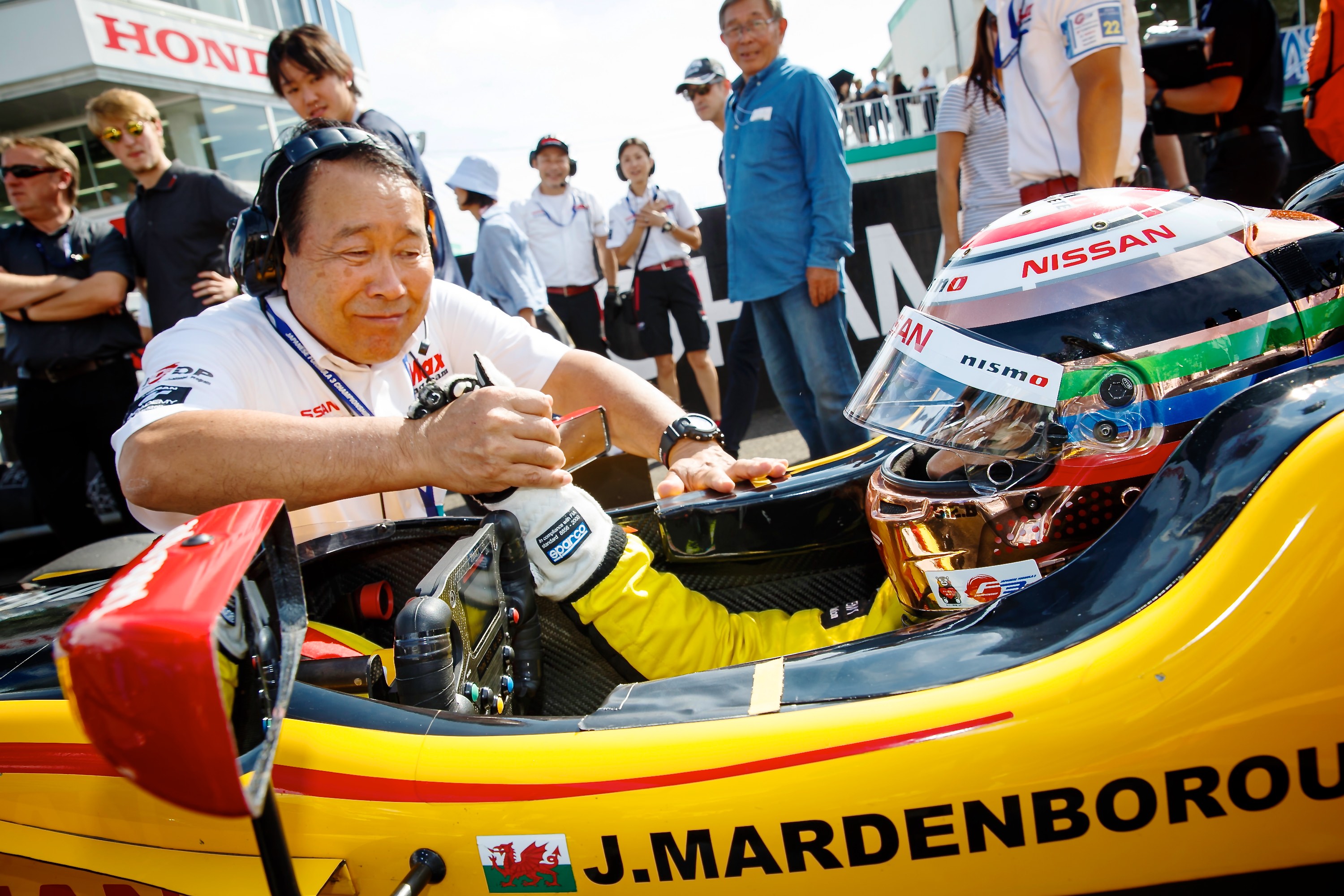 Despite Mardenbrough's track record as a gamer and racer, Baldwin feels as if he's still flying the flag and proving to doubters that simracers can cut it in the real world.
"One day, I'd like to be one of the best racing drivers in the world, now I don't mean I'm going to be in Formula 1, I think that's obviously not the goal because it's probably impossible," Baldwin said.
"But you get people doing Le Mans, Daytona 24 Hours, all these endurance races which are linked to the stuff I'm already doing now in British GT.
"It's so good having success, so early on, its made a massive impact on what a gamer can do in a car.
"Jann Mardenborough already proved what a gamer can do in a car, but some people seem to forget. He's seen now as a racing driver more than the gamer, but when he was a gamer some of the people now that are watching weren't watching then, so it's kind of re-educating people that gamers can be quick in a racing car.
"I'm just going to try and continue to do that and get more wins, pole positions, as a performer and as an athlete now that's what I aim for, that's all the team want.
"So we set the standard and bar really high to start with, but I'm pretty confident we can keep it going towards the end of the season."
As Baldwin looks ahead to the second round of the season at Donington Park he will be practicing to ensure he maintains his championship lead.
Part of that preparation involves using his home sim equipment to get to grips with the car and circuit, something which helped him bag a race win on his debut.
"Oulton Park is a very different track to Donington so I need to train on Donington specifically," Baldwin said.
"I can do that with the sim stuff I've got and it really helped me for Oulton actually using virtual reality on Assetto Corsa, laser-scanned track, it's all really helped.
"But there is a saying as well, 'if it's not broke, don't fix it', so I'm not going to go mental and change the whole philosophy ahead of Donington because it obviously worked with what happened at Oulton Park, I just need to kind of develop a little bit on that and we should be fine.
"Big thanks to British GT for being so welcoming, they've mentioned my name a fair few times. The whole paddock was welcoming for, you know, a gamer to join them on the grid, which is quite nice. And World's Fastest Gamer, they deserve a big thank you for just getting me on this bandwagon.
"It's the start of it but you can already tell it's gonna be a pretty special journey, and it's all down to them really."