Lando Norris's small mistake in second practice at the Spanish Grand Prix cost McLaren valuable running as it attempted to evaluate its extensive suite of car upgrades.
McLaren has brought more new components than any other team to Barcelona including a new front wing flap, a revised fairing around the front suspension, new front brake ducts, new sidepods, and a new floor and engine cover.
That package was fitted to Norris's car on Friday at Barcelona while team-mate Daniel Ricciardo ran the previous specification in FP1 so McLaren could compare.
The opening practice session went smoothly with Norris seventh fastest and Ricciardo ninth, and McLaren was quietly encouraged. There have been suggestions the McLaren package could be worth up to half a second but that has been downplayed by the team.
"I don't go into the details of what we're expecting," said team boss Andreas Seidl between FP1 and FP2.
"A lot of hard work went into this package now. It's the first package that we brought this year, after continuously bringing some small steps. So, of course, there's certain expectations with that.
"At the same time, it's still too early at the moment. We had a good first session, we could get through our programme as planned, we obviously did a lot of measurements as well, a lot of comparisons between the two cars because we had a bit of a split configuration between the two cars.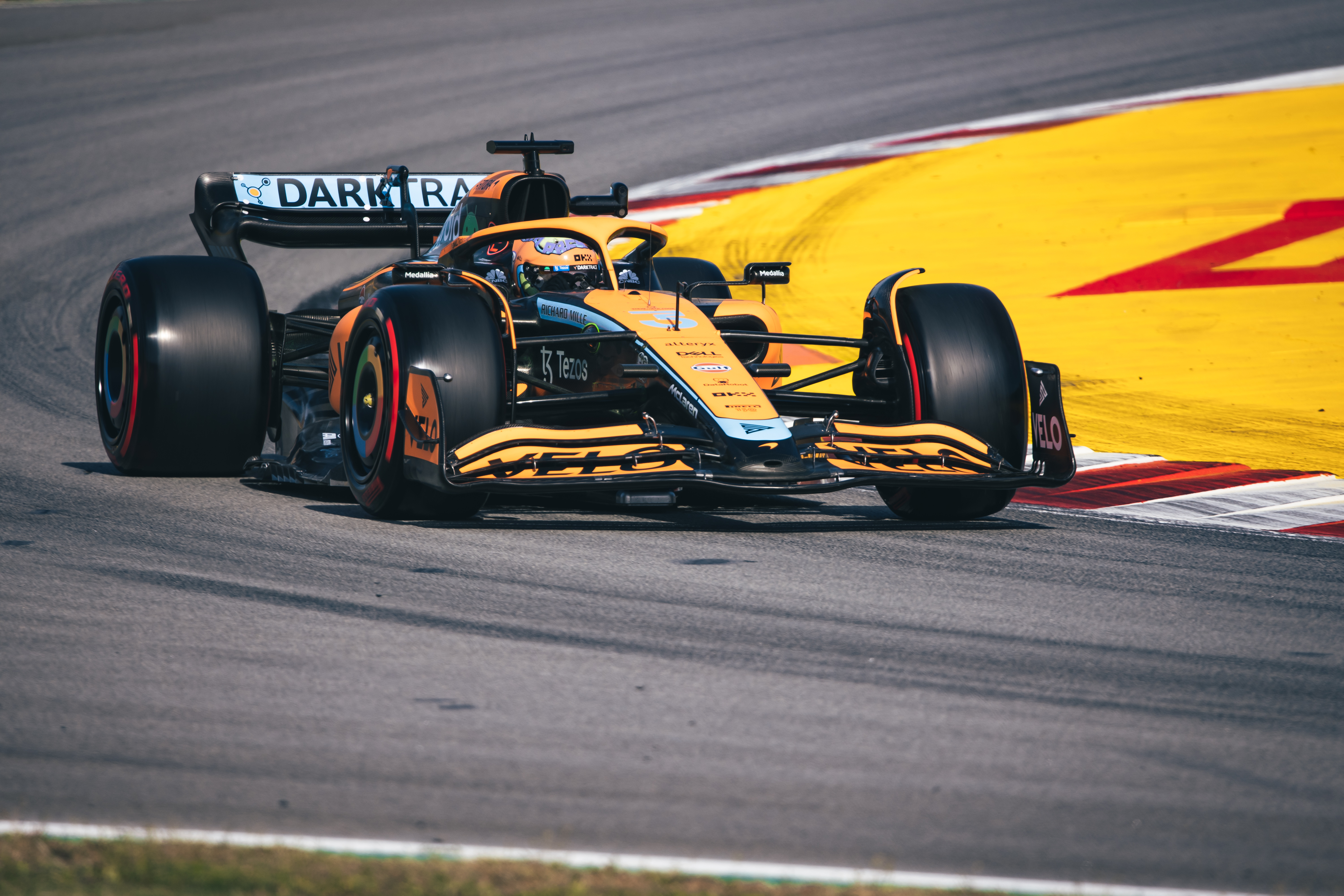 "But now we need more time to analyse, to see how the correlation is between what we expected and what we've seen on track. And then obviously go into the next step, which is trying to maximise the package here on track for this specific track in order by optimising the setup."
That process did not continue as McLaren would have hoped because second practice was more difficult.
Norris only managed six laps on the medium tyre because he went wide at Campsa and ran over the big, serrated-edge exit kerb and feared he had damaged his floor – prompting a return to the garage and extensive checks that ruled him out of the rest of the session.
"I just ran wide over the exit kerb of nine and damaged the car," said Norris.
"I guess we're quite limited on new parts. We wanted to make sure we saved them and didn't do any further damage.
"So just a misjudgement from my side. As simple as that. But apart from that, I think it's been a decent day, I think the car has been in a relatively good place.
"I'm happy. It's just trying to find the last little bits and put it all together coming into tomorrow."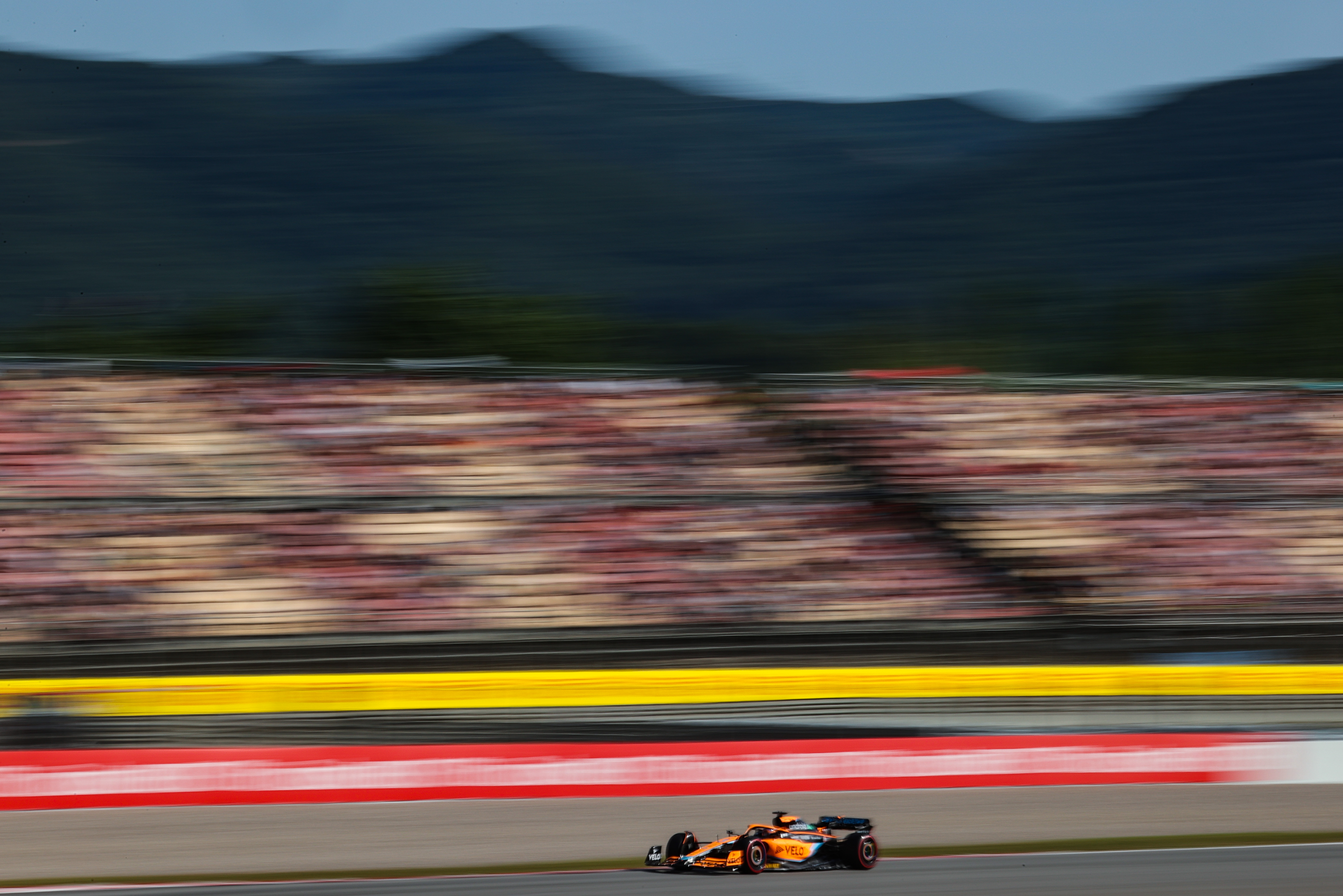 The silver lining for McLaren is that Norris said Ricciardo had the new parts on the car for FP2, which probably explains why he had a low-key session as well. He used hard tyres and soft tyres and only set the 15th-fastest time before switching to longer runs in the final part of FP2.
"We don't look quick on the timesheets, but it's hard to probably get too much of a read yet," said Ricciardo.
"I think we need to dissect everything we tried today and kind of figure out the best package or best match."
McLaren will therefore not rely just on data from the morning session to work on optimising the new package. That is a benefit as such a wide range of changes makes it complicated to get an immediate performance benefit versus a known package that had only been moderately evolved over the early races.
Norris had addressed that earlier on Friday when he described making the parts work as a "different story" to the pre-event anticipation of having new bits that should improve the car.
"But so far this year, things have stacked up well, so we'll see how much it brings," he said.
"It's not as simple as throwing it on the car and then just going quicker. You have to make some changes here and there to adapt to it and to maximise the potential of these different parts and so on.
"I'm excited. I think everyone in the team is excited. The factory has done an amazing job to get all the parts here for this weekend.
"We've just gotta hope that they work well and we can take some steps forward."