The fastest pole run in Indianapolis 500 history grabbed the headlines on Sunday night, and for a good reason.
It was Honda's fourth straight pole at the Speedway and Dixon's fifth in total, while two of the series' biggest teams struggled and last year's winner will have to break a 90-year record to repeat that success.
But it wasn't just Dixon who had reason to celebrate on Sunday night, so we've sorted some of the under-the-radar winners for your enjoyment – as well as those with a mountain to climb next weekend.
Winners
Chip Ganassi Racing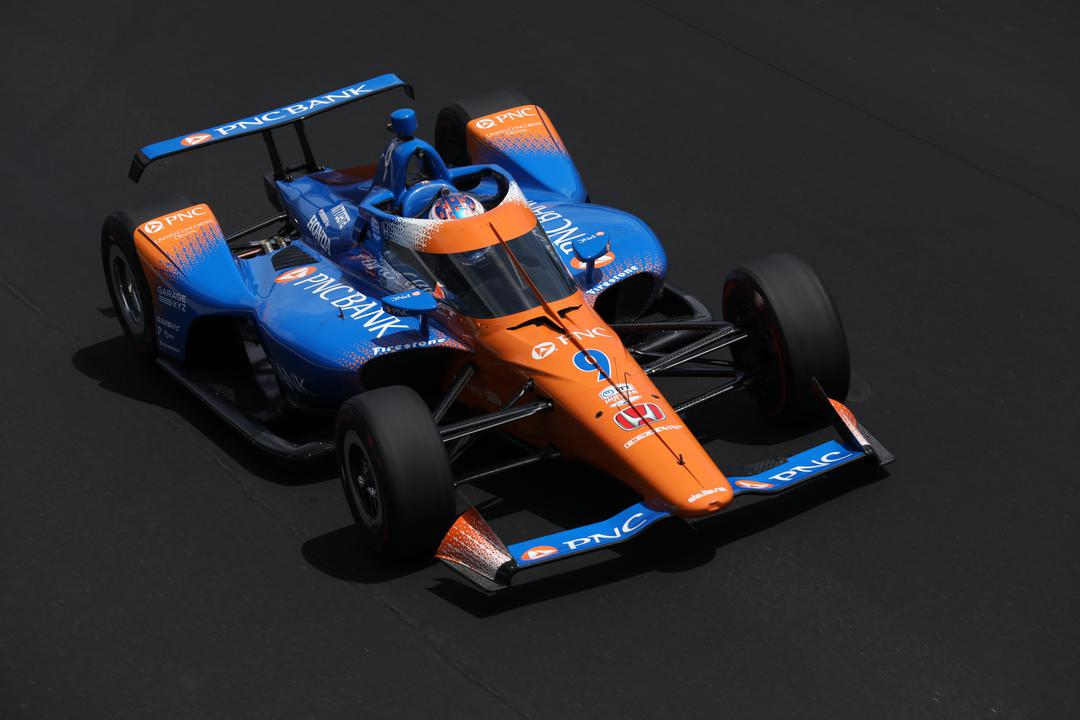 Of course, this entry could have been solely Scott Dixon but, in his own words, he's only completed half of the job this weekend and what he'd consider a real success will be to win the race next Sunday.
However, the best way to achieve Dixon's wishes is to qualify well, and Chip Ganassi Racing put four cars in the Fast Six and all five in the Fast 12.
Alex Palou and Marcus Ericsson had looked strong across the month and it wasn't a surprise to see them in contention. In the end, Ericsson scored his best IndyCar qualifying result in fifth as Palou narrowly missed out to Dixon.
Tony Kanaan hit electrical issues in the morning, so getting him through was a huge success.
Jimmie Johnson had hit the wall and explored the track limits but impressed hugely, and while a moment at Turn 1 cost him a chance at the top six, the save with no more than a sheet of paper between his car and the wall on the first turn of his first lap was mesmerising, and how he rebounded from that was no shock for a seven-time NASCAR Cup champion.
Five cars in the top 12 is an incredible feat and that was marked by Dixon. He's complained in recent races about the performance of his car and all month he hasn't been totally pleased with his car. Even as recently as Saturday, he was displeased and wouldn't have made the pole battle on Sunday with last year's qualifying format.
An overnight change helped to put him in the window and it showed the resilience of the Ganassi team, which has been under the cosh of Chevrolet's strong start to the season.
Rinus VeeKay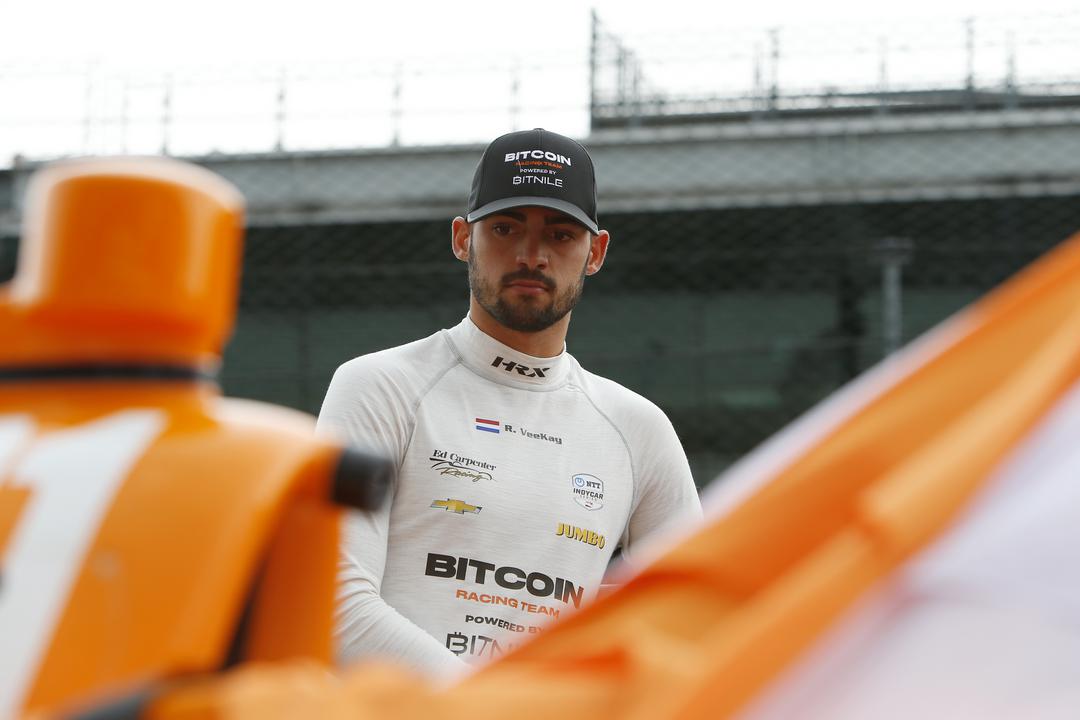 He may not be on pole but few rookies have been as consistently brilliant at the Speedway as VeeKay. Fourth, third and third in his three qualifying attempts, the Ed Carpenter driver has learned from errors at other ovals and become a formidable opponent in qualifying.
Now he just needs some luck and good strategy to better his eighth from last year in the race.
Romain Grosjean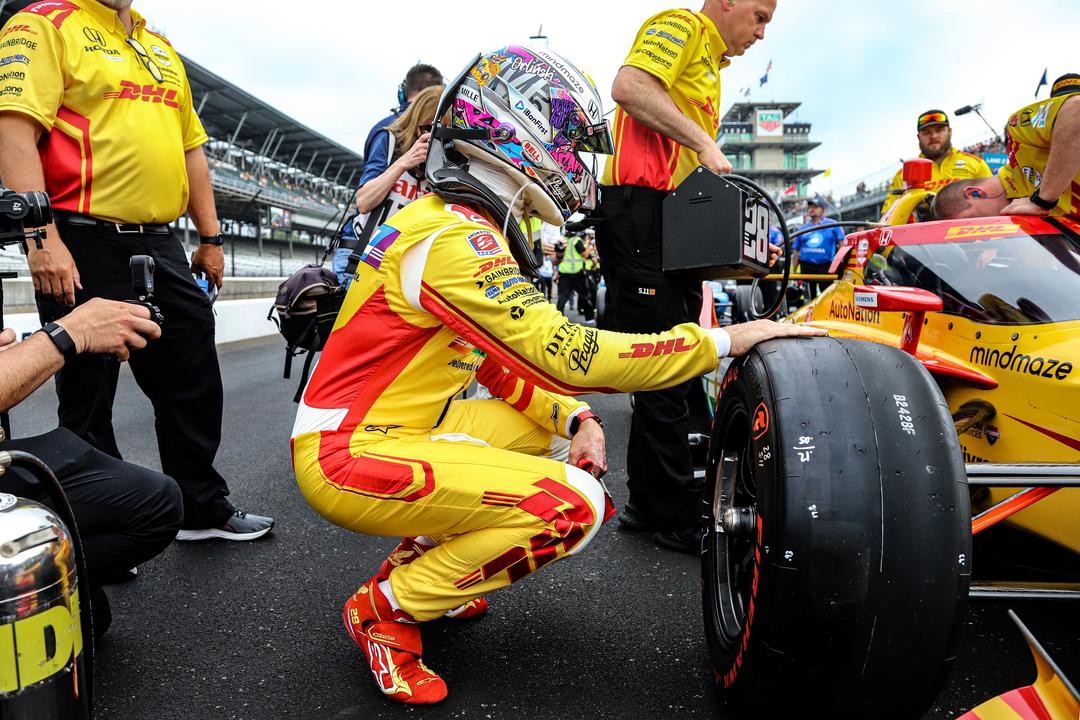 The top rookie and the only Andretti driver to make it to Sunday's action, the ex-Formula 1 driver was an unlikely star of qualifying.
Indy has certainly shown Grosjean that even the best drivers in the world must respect the process in order to tame it, whether that be adapting to the weather, knowing when to risk a lap and when to admit defeat and also the mental challenge of the rapid fire days of action Indy throws at you.
There have been some glum faces along the way, but with every challenge Grosjean has hunkered down and battled hard for himself and his team. His reward is a ninth-place starting spot.
All right, it might be tough to win the race. The last person to win from there was another ex-Formula 1 driver, Emerson Fittipaldi, 29 years ago. But Grosjean's first target is to finish the race and a top 10 would be a fantastic addition.
Indy, IndyCar and the battle for safety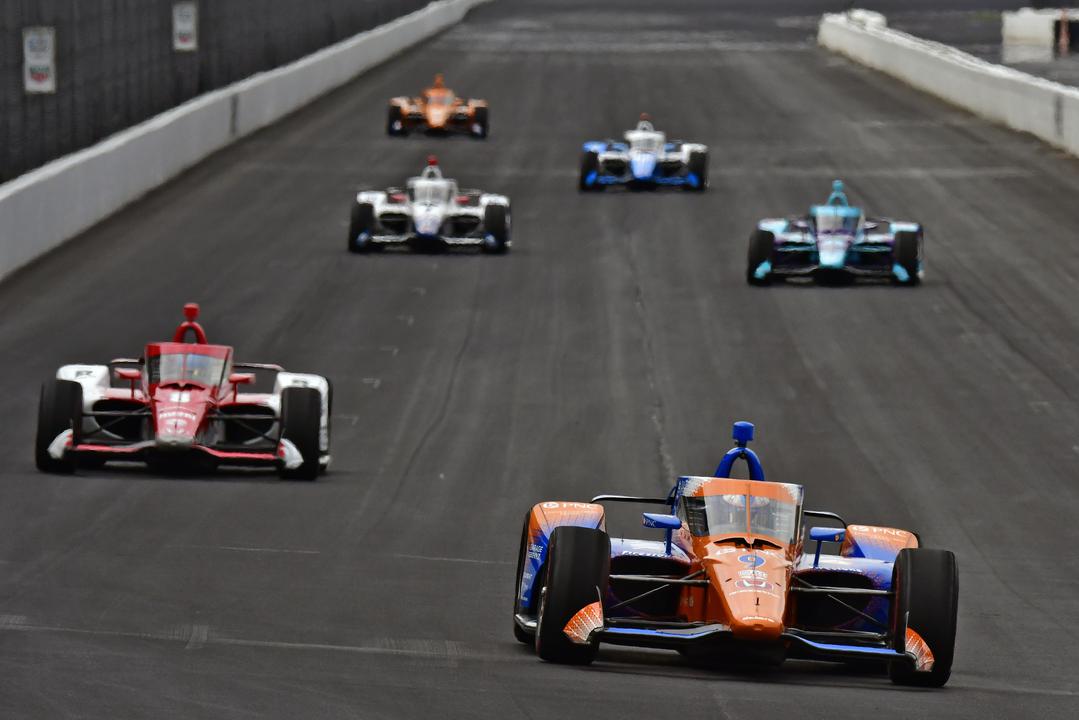 Consider this. IndyCar and the Indianapolis Motor Speedway are linked in their desire for speed. The fans aren't happy if the engines aren't larger and the power isn't huge.
In 2020, IndyCar introduced the aeroscreen and there were worries over the extra weight it added higher up and it certainly caused set-up headaches for the teams.
Fast forward to 2022 and the teams have made these cars among the fastest the Speedway has ever seen. Even with the added safety features and weight, they've engineered and powered their way around it.
Kudos to every single team and each engine manufacturer – Honda and Chevrolet – on the meteoric feat they have achieved at Indy this year.
And for the record, with the aeroscreen the current IndyCar looks like a fighter jet heading into Turn 1 and that's cool.
Adding safety features usually means more weight and lower speeds. IndyCar has avoided the second.
Santino Ferrucci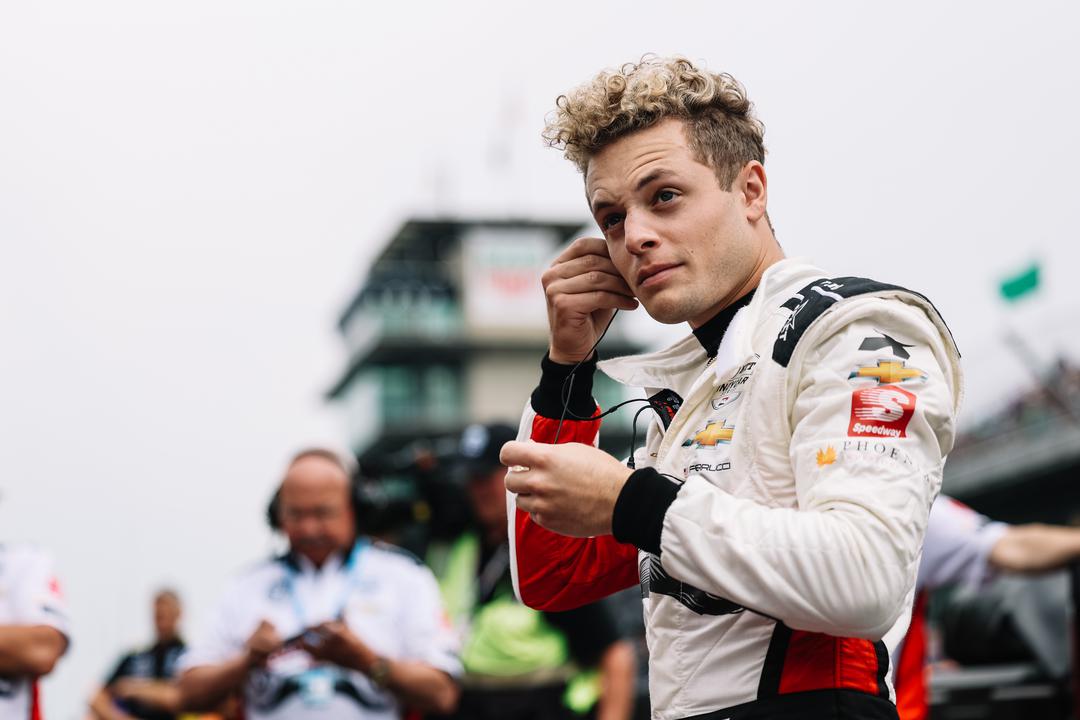 A driver who didn't make it to Sunday's battle for pole, but deserves a mention.
Ferrucci is an absolute demon at the 500, finishing seventh, fourth and sixth from 23rd, 19th and 23rd respectively.
2020 was his best race where he started 19th and finished fourth. He's starting four positions better in 2022, so perhaps that can power him to victory!
He's driving for the Indy-only Dreyer & Reinbold effort that finished seventh as a one-car team last year. It knows how to get around the Speedway and this might be a formidable combination.
Losers
McLaughlin's gamble, weather saves Newgarden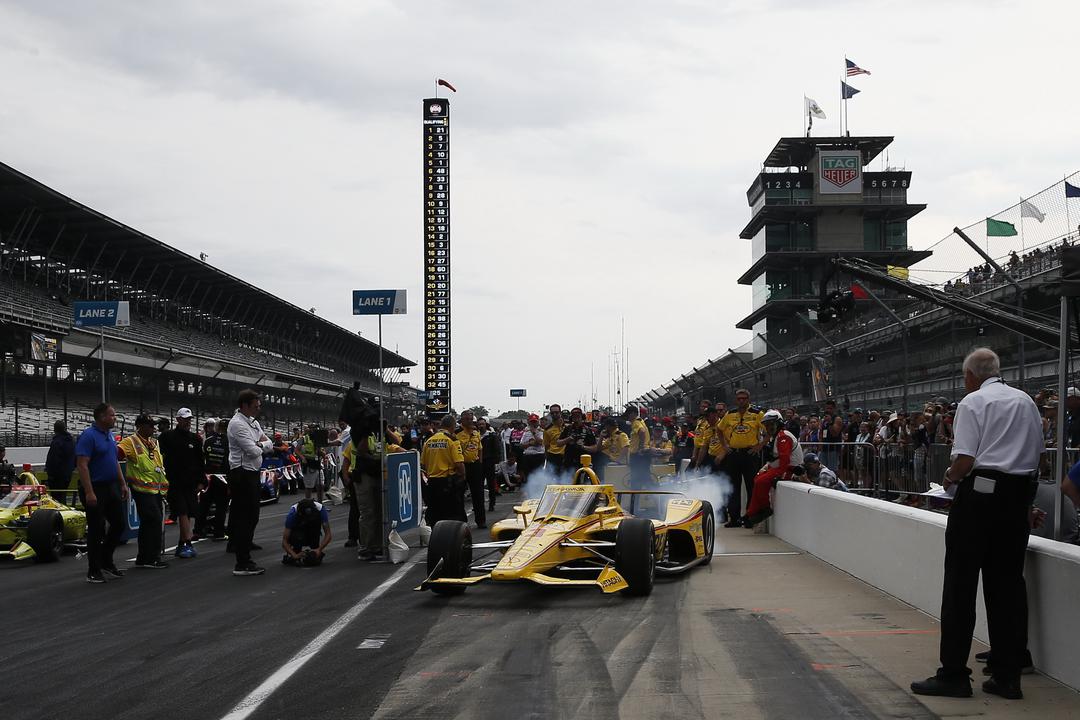 Penske entered the month under the spotlight. As an organisation, it put a lot into the 2021 Indy 500 and it had a nightmare qualifying still, so even if the team felt confident entering qualifying this year, that wasn't necessarily a sign of pace.
---
Penske's Indy 500 qualifying in aeroscreen era
2020
13. Newgarden
22. Power
25. Pagenaud
2021
21. Newgarden
26. Pagenaud
32. Power
2022
11. Power
14. Newgarden
26. McLaughlin
---
This year was certainly better than last, but it's still not Penske-perfect on the 50th anniversary of its first 500 win and in what will be the first 500 with full spectator capacity since Roger Penske bought it, due to the pandemic.
If you consider the 500 a 50/50 effort between engine manufacturer and car preparation/set-up, then the expectation has to be that it is the best Chevrolet car having taken care of its side of the bargain.
However, both of Ed Carpenter Racing's cars and two out of the three Arrow McLaren SP entries headed the Penske trio.
Josef Newgarden was the most fortunate and Scott McLaughlin the least on Saturday.
With two weather interruptions, both drivers forfeited their times from 14th and 15th respectively to have another qualifying run. However, McLaughlin fell to 26th as the air density and humidity wreaked havoc with the aero balance.
Lightning struck in the area just as Newgarden started his lap, which meant he kept his original effort.
All in all, a better qualifying effort and pace than 2021, but still third of the Chevy runners.
Tech infringement killed Montoya's big chance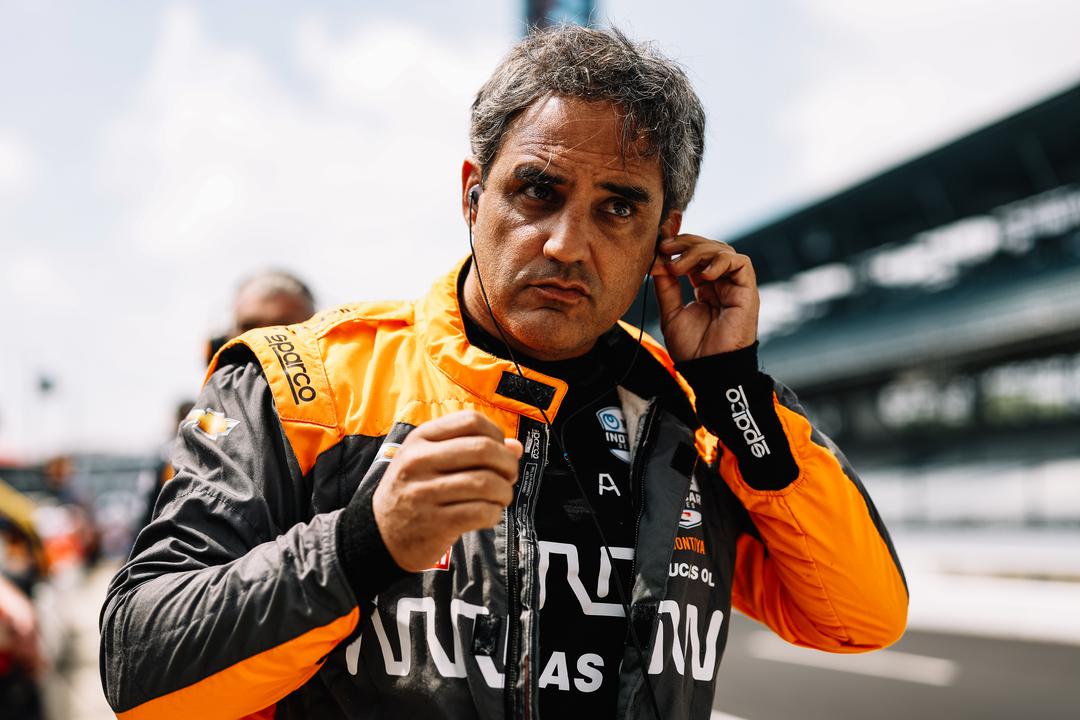 Juan Pablo Montoya won his debut Indy 500 from second on the grid, and since then has qualified 10th, 15th, 17th, 18th and 24th.
It's safe to say at least in recent years qualifying hasn't been his main focus or area of expertise.
However, the stars aligned this year as he drew the near-perfect ninth qualifying spot to go out on track. Then, the drama.
His car failed pre-qualifying inspection because of a broken diffuser strake which affected the ride height measurement, and he had to forego his slot to go at the end. The conditions were woeful and he could only manage 30th, his worst starting spot at the speedway.
The race has never been won from that far back on the grid, while his team-mates Pato O'Ward (seventh) and Felix Rosenqvist (eighth) offer a more likely winning position to start from.
Recent winners Andretti, Rahal struggle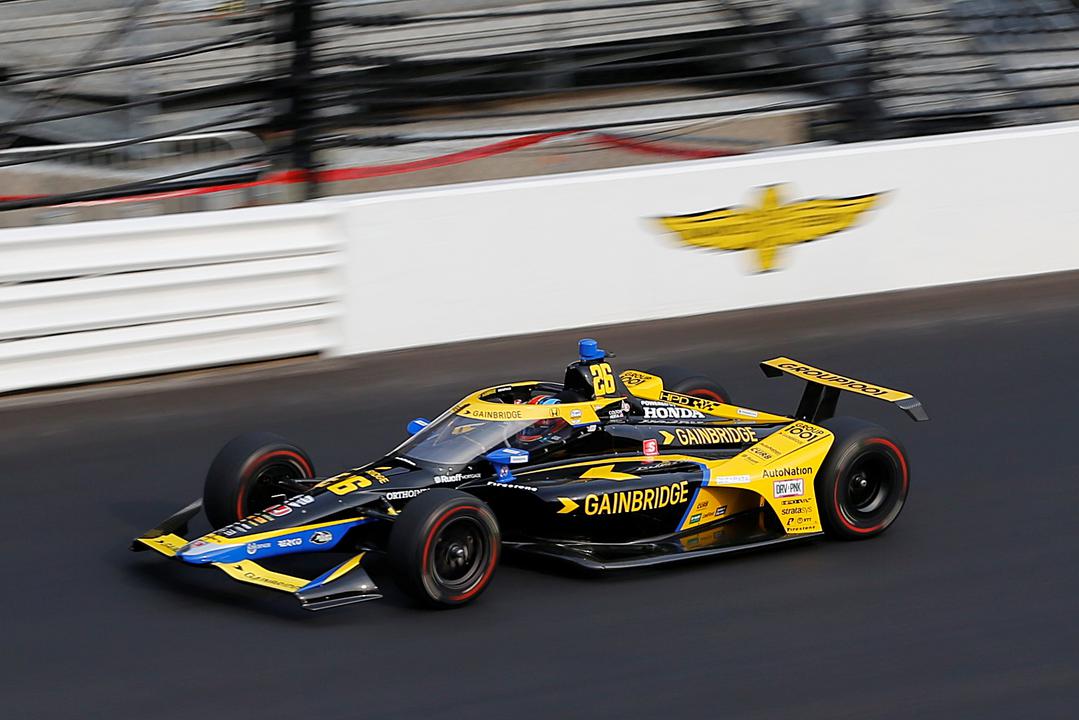 Rahal Letterman Lanigan hasn't qualified spectacularly well at the Speedway in recent years, but its race pace is usually good and that's where it looks good again.
Its car was very susceptible to gusts of wind in qualifying which has left Graham Rahal 21st, Christian Lundgaard 31st and Jack Harvey 32nd.
At least it knows its race car is good, which can't be said with certainty for Andretti.
Its second-highest starter behind Grosjean is Alexander Rossi, who narrowly missed out on the top 12 and then was shuffled back further. With no bumping, he withdrew his time to go later in the day but didn't improve and dropped to 20th.
Marco Andretti found Takuma Sato in the middle of the track – gifting Sato an impeding penalty – and could only manage 23rd on his second attempt, while rookie Devlin DeFrancesco and Colton Herta followed just behind.
Herta was slightly annoyed that an engine change in the morning robbed him of nice conditions early on, but he praised his team for getting the engine changed and allowing him to qualify 25th.